Become a member of the Pinpoint Fiber team
This is a great career opportunity for highly motivated individuals to partner with a reputable and growing company. Competitive salary, medical benefits, 401K, paid vacations, and much more.
Interested applicants may submit an application and/or send a current resume and cover letter to:
Human Resources
PO Box 490
Cambridge, NE 69022
or e-mail hr@pnpt.com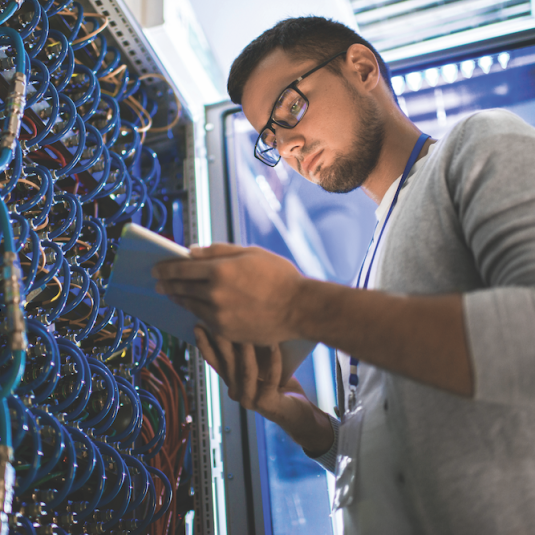 Positions close upon the placement of a qualified candidate.
OUTSIDE PLANT INSTALLATION TECHNICIAN
Any combination of education and experience equivalent to an associate's degree in electronics or related field PLUS 2-5 years of work experience in datacom or telecom equipment or service industry. Previous experience with one or more of the following is desirable: Wireless, DOCSIS, VOIP, xDSL, VoDSL, Fiber Optic technology, Adtran access platforms
CUSTOMER SERVICE REPRESENTATIVE & SALES ASSOCIATE
We are seeking an individual with a cross of interpersonal skills and sales experience to help round out our customer care team in the Nebraska City and Gothenburg markets. 
The Sales/CSR Associate is the first point of contact for customers who are interested in services provided by Pinpoint or its affiliates; therefore, a positive first impression is an important aspect of this position. He/she is responsible for assisting customers with internet service issues, including installation, discontinuance, changes in service, and billing. This individual must be proactive in recognizing the needs of customers, providing solutions or referring customers to associates who will be able to provide quick and accurate resolutions to their problems.   
The Sales/CSR Associate should actively seek to sell and up-sell products and services that may be beneficial to customers. Therefore, this individual must be diligent and assertive when referencing the latest products and services provided by the company.  The Sales/CSR Associate will also be actively involved within the market they are in. This includes but is not limited to going to Chamber of Commerce events, external promotions, and any other activity that is identified as being of value to promote Pinpoint and its products in the market. 
The Sales/CSR Associate will be expected to increase customer growth of the specific markets they are responsible for through various sales techniques including door-to-door marketing which may require working after regular office hours. This person will need to focus on the revenue streams each customer brings to the company and be charged with maintaining and increasing Pinpoint's market penetration in the identified markets.   
​BROADBAND SOLUTIONS TECHNICIAN
The Broadband Solutions Technician is responsible for configuring, maintaining, and repairing IPTV, Internet, FTTH equipment, and wireless to meet quality standards and Company practices. The Broadband Solutions Technician should be customer-focused with the Company's best interest in mind. Plant maintenance construction work is also part of the responsibilities of this position, including fiber splicing. This individual locates copper/fiber/cables, marking the specific locations that meet the quality of the industry and Company standards. The Broadband Solutions Technician utilizes the plant maps in order to install or disconnect a multitude of services. The Broadband Solutions Technician must be able to install and repair special circuits and report changes regarding plant record system data to the appropriate sources. This individual must be able to install subscriber services according to the specifications of a customer work order and provide recommendations to the customer to best fit their needs. Testing and troubleshooting and problem-solving are important aspects of this position, and the Broadband Solutions Technician is responsible for testing and troubleshooting fiber-optic systems, wireless equipment, and home networking issues by utilizing the appropriate test equipment. The Broadband Solutions Technician should also be well versed in the product mix of the Company. Providing solutions for customers and providing the best experience possible is a must in this position. The Broadband Solutions Technician should have knowledge of customer trends and products that are utilized by our customers. Understanding these and being able to recommend solutions and assisting in providing these solutions are critical to this position.